Used parts / Contens : N2 HDMI SmartLink_HD95CAST
Samsung Galaxy S6 with android 7.0
Category : Audi Smartphone Integration
Reference,Tag : Audi CarPlay, Audi MirrorLink, AirPlay, Androidauto, Audi 3G
To utilize high resolution screen of 3G MMi monitor, We've used HDMI orientated video interface that allows to receive HDMI / Digital video signal, and then display on 3G MMi monitor without further conversion nor coding.
Hence granting significatnly clearer image quality in general than
those low resolution factory monitors, having said that recommended for 3G MMi audio setup which grants 800 x 480 resolution.
And along with additional accessory devices, it will grant extra options like:
Smartphone Mirroring

Navigation with touch screen implement

Front / Rear Camera

Android OS integration of ours

all to be displayed on Audi's 3G MMi Audio display.
HDMI Digtal Connection.
Wireless / Wired
Unrestricted App usage.
Any app / action you make via phone
will be displayed on Audio Screen.
Sound plays through Speakers,
via AUX or Bluetooth Audio Stream.
Factory Warranty retained
- Nothing changes nor removed.
Compatible with both
iOS and android Devices


*Connection method differs.
Imagine what you can display
on your audio display, with
your phone & Internet.
Smartphone Wirelesss Mirroring
A HD Smartphone Mirroring, on Audi A4's 3G MMi High Resolution audio display - with complete Wireless connectivity.
With utilize of Wireless WiFi receiver Mirroring module, without any lag nor delay to display any contents from smartphone.
Compared to standard RCA / AV connection Mirroring, HDMI image transfer will provide significantly better performance and quality overall.
And with usage of apps in phone, it will certainly grant more features while driving.
GPS Navigation Application
Perhaps a main and the solid reason why people are after a Smartphone Mirroring to be in their vehicle.
A GPS app like Google Map, Apple Map, HERE Map that comes with phone as a standard, or TomTom / Garmin / Sygic / iGO and Waze etc - will be displayed on audio screen of the screen with full their features: Live traffic , alerts, speed warning, camera warning to make sure your daily journey to be secured and effective.
HD image quality to display your navigated route, whilst all those sounds and voice guidance will be played through car speakers, that what
Naviplus's HD Smartphone Mirroring offers.
It could be quite boring if you got some hot jams in your phone yet your car does not support Bluetooth Audio streaming function.
Or even if it does, some of those have limit with playing certain files or through apps in the phone.
With Naviplus's HD Smartphone Mirroring, which offers mirrored apps to be displayed and played through car's audio system:
It will display any music app you have in your phone - like PowerAmp, Spotify, MuseHD, YoutubeRED etc, to be played through car speakers.
Doesn't matter whether your car has Bluetooth Audio streaming or not - It will play through internal AUX or AMI connection in your vehicle.
And even if neither is available, It can be done with additional accessories like FM Transmitter or Bluetooth audio streamer gadget.
Watching video through the car audio screen was somewhat been there since early 2000 - through DVD disc insert.
Whether It's in your phone or through Youtube or other video stream apps, you can watch those video in HD quality, through Audi 3G MMi's high resolution screen and HDMI connection via our HD Smartphone Mirroring system.
It will certainly help you kill the time while waiting for your mate to come out.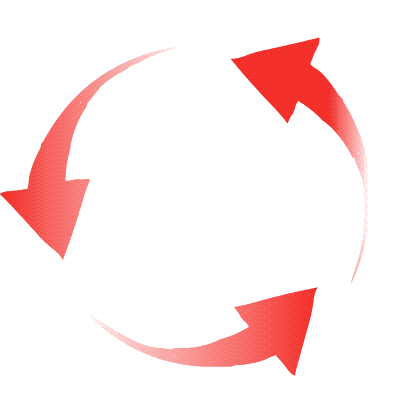 Uses Existing NAV Button :


Enter and display GPS Mode on screen,
by press and hold of either

NAV on MMi Control
or

iNAV

button
on Steering wheel controls.
Smartphone Mirrorlink

Mirrors your smartphone to Audi 3G MMi audio dislay

Google Mirrored

Displays any app / action you make via phone

Google Map

Google Map Navigation

Music Streaming

Plays music through your audio system and speakers. Regardless of your car has bluetooth audio streaming or not - it will play any music files / apps you have in you phone via AUX / AMI connection etc.

Video Streaming
Displayed vehicle is Australian domestic Audi B8 A4, with 3G MMi Audio system.
Every Audi with 3G MMi audio system will be compatible with our HD Smartphone Mirroring system.
Yet may require additional accessories depends on sound features in your vehicle.
(e.g - Bluetooth Audio / AUX / AMI)
Online Store
THANK YOU FOR WATCHING!