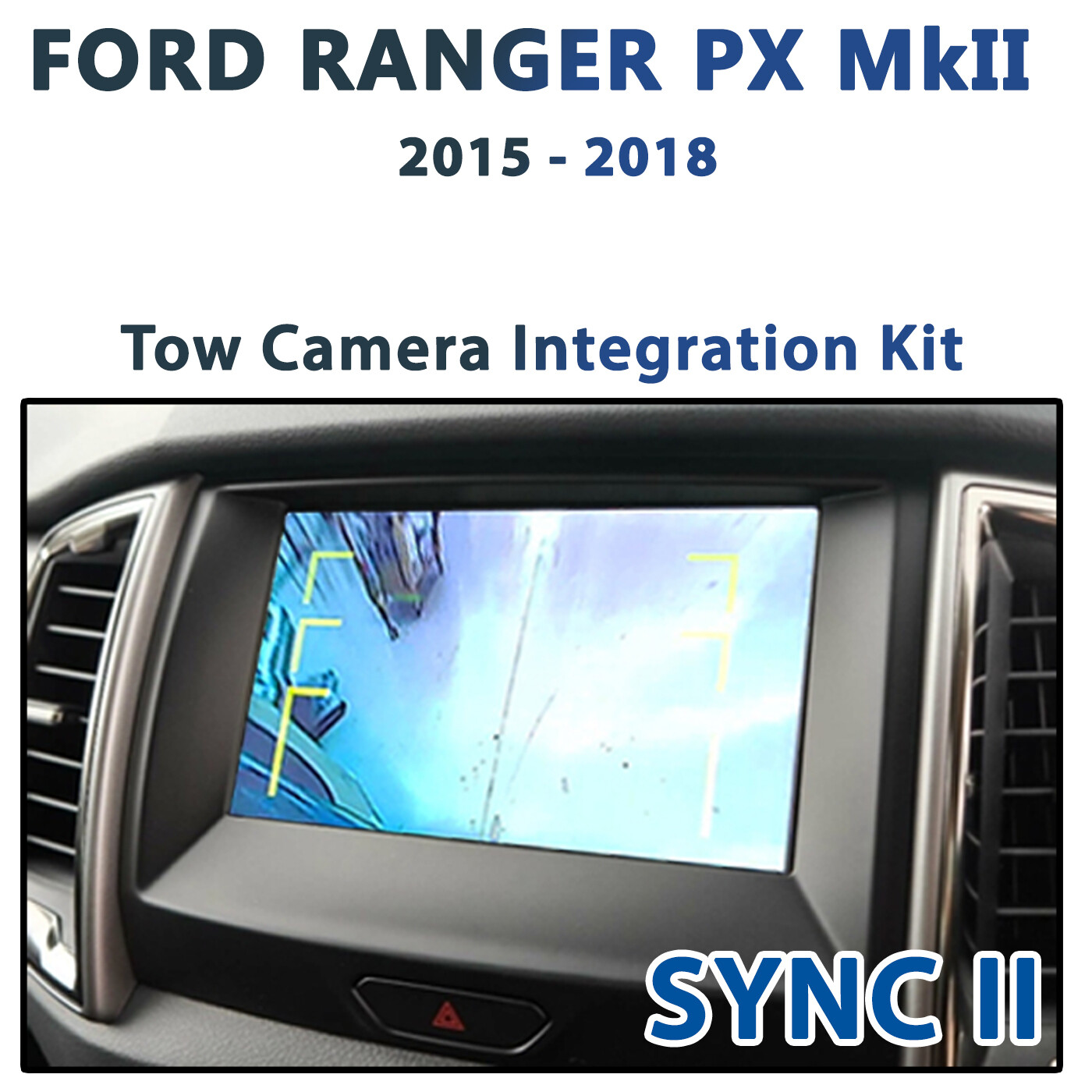 Ford Ranger PX MK II - Sync 2 Integrated Caravan / Towing Camera add on pack
SKU WKUC84_TCAM
Product Details
Towing / Caravan Reverse Camera Integration for Ford Ranger PX MKII


Compatible with
PX Mk II Ford Rangers with Sync 2 audio from 2015 to 2018
---
External Camera Integration, on existing Sync II infotainment display:
Without change nor removing anything from the car, connect the camera from Caravan / Horse Float or trailer etc,
When put the car on reverse, You can choose which camera to be displayed , whether
Factory fitted Reversing camera or the external camera behind tow.
Ideal for Caravan / horse float owners to check sight behind Caravan or inside of the float to check Horse's condition.
---
Reference video from After Installation
---
How tow camera integrates to the Sync II infotainment setup:
---
Before purchasing the product , we highly advise you to give us your vehicle detail to check compatibility, it involves with Vehicle model info and photo of your audio display.
The Camera interface only supports NTSC Cameras, hence if you have PAL type Camera, then you will need to get PAL to NTSC adapter.
You won't need any coding during & after installation.
We do not provide Reversing camera, however if you need one please contact us for heavy duty camera we offer.
Refund / Warranty and Replacement:
We provide 12 months warranty for our products.
And from the day of receiving the system, you must inform us if you'd like to refund or claim for Warranty replacement within 7 days, along with reason of request.



For the replacement, in event of our product needs to be replaced to a new system, we request to return the product to us, at buyer's cost.
And once we receive the system we will commence testing and firmware update for the system if required - It will take up to 1-2 days.

Up on simple update fix / replacement confirmed , will dispatch it back to customer at our cost.
Yet we always do a pre-testing prior to dispatch in first place, to minimize this kind of event.
For the Refund / Return:

Condition / Duration & Restock fee

1 - 7 Days
14 - 30 Days
Over 30 Days
Product not opened / Not used
Full refund ex.shipping.
Up to 5% of restock fee depends on condition
We don't accept return
Product that has been installed*
(Product warranty still applies)
Up to 20% of restock fee,
depends on condition.
We don't accept refund request, yet we do provide
warranty service.
We don't accept return
Once we receive the product back to us, we will test the unit with our system to check whether it has been used or not - via checking If It stored Car's Data signal.
Also, the Refund will be strictly based on 'product price', we do not provide refund for shipping / Installation labor etc.
Save this product for later