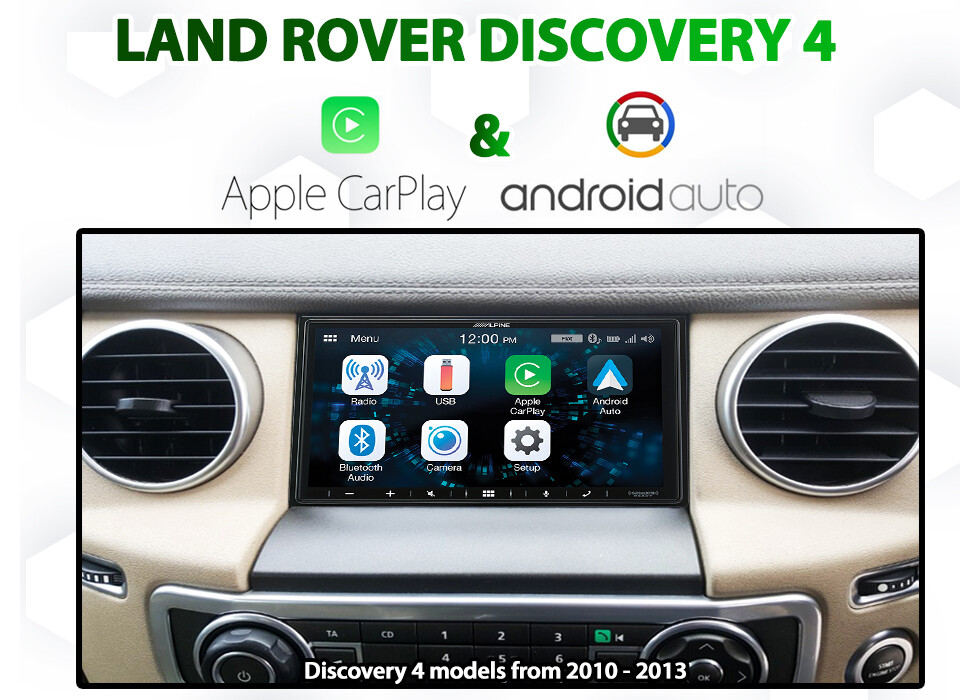 [2010 - 2013] Land Rover Discovery 4 - Small Screen conversion service - CarPlay / Android Auto Headunit
SKU LRD4_AVN
Product Details
This item includes the service of installation by us, in Clayton VIC 3168.
We do not sell the units by themselves nor provide installation service from elsewhere.
Compatible with those Land Rover Discovery 4 from 2010 to 2013, those with small info screen on top dash
Service grants :
7" Apple CarPlay & Android Auto & Multimedia Infotainment headunit from:
ALPINE iLX-W650E
Or
Kenwood DMX8018S
Both options will provide same / similar performance of:
Reverse / Front Camera compatibility.
Apple CarPlay / Android Auto ( both Wired)
Bluetooth Phone / Audio
Media player - reads file via USB.
The new display unit is compatible with steering wheel controls and sound setup.
*Audio unit options may change due to new line up / supply.
---
Reference image used
Once our screen has been installed, existing control panel will be disabled due to the Factory
screen that was connected to the control board, will be removed from the vehicle.
---
*Reference function / photos of Alpine iLX650e
Compatible with Reversing Camera
Whenever put the car on Reverse, rear sight will show up straight away.
Up on installation of camera, whenever you put the car on reverse, It will display rear sight via camera, to the screen.
It will work just like Factory fitted camera.
---
Note
Installation will be provided in CLAYTON VIC Australia, directly by Naviplus Team.
We provide 12 months standard device warranty for the audio unit and components.
Save this product for later